Weltkiosk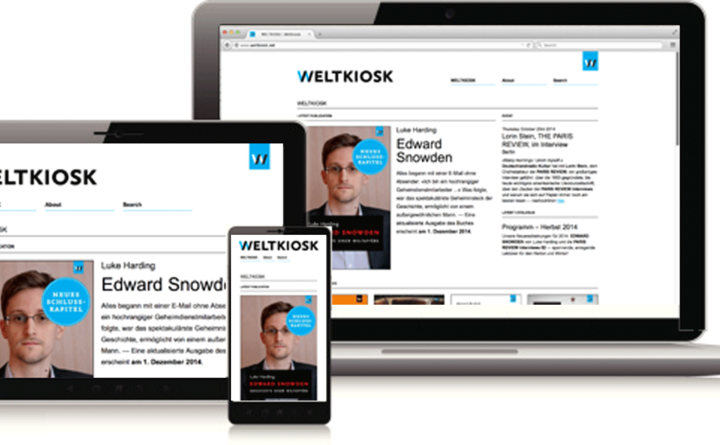 Description
Weltkiosk is a London based publisher that champions the best in international journalism.
Platform3 was pleased to work with designer Paul Finn of Fitzroy & Finn to implement his contemporary text centric site for mobile, tablet and desktop. In phase two of the site, Weltkiosk will be extending from print into digital publishing and subscription.
Drupal 7CMS
SASS css engine
Responsive design for mobile tablet and desktop.