Unbound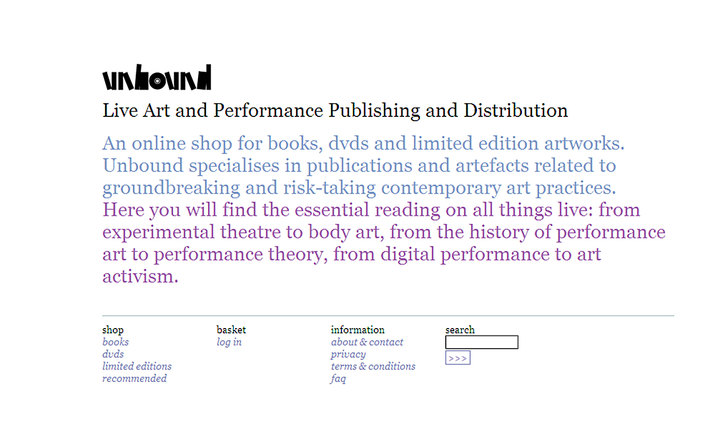 Description
Using open source, ecommerce software Zencart and World Pay as our base Platform3 developed a fully integrated ecommerce solution for Live Art Development Agency's online bookshop, Unbound.
The site was designed by Paul Khera and met with instant success.
There is an international demand for the specialist books Live Art Development Agency publish and the website ensured the organisation could reach this eager audience.
Quote

We all want to send you and the team at Platform3 a big thank you. Not only does the site look good and work well but you were a joy to work with. Hopefully we'll find another reason to work together again soon.

Daniel Brine, Director, Live Art Development Agency