Stuart Brisley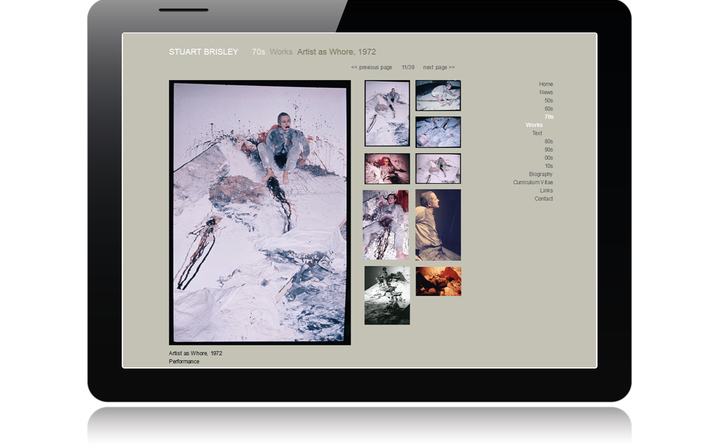 Description
Stuart Brisley has been at the forefront of experimentation and political debate within the visual arts - performance artist, painter, sculptor, writer, sound artist, films and video maker.
He has been an enduring influence on many of the present generation of young British artists and his radical practice is an important contribution to British art, playing a fundamental role in the development of installation and performance art.
Platform3 developed his website using our bespoke artist's CMS. Stuart can add sections, subsections and pages to keep the site up to date and enrich his growing archive as well as promote his current projects.