Serpentine Galleries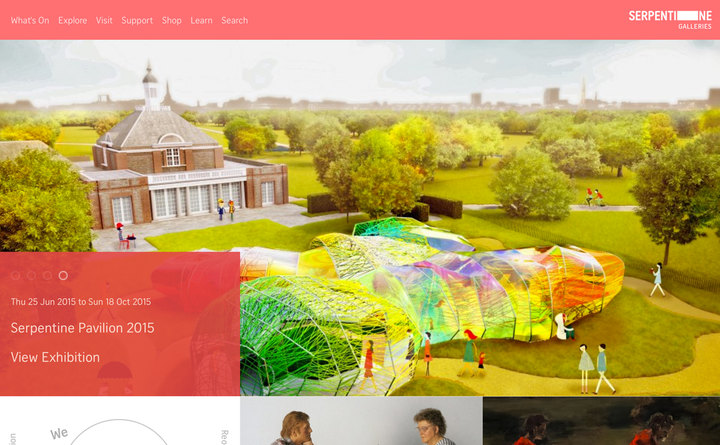 Description
The Serpentine Galleries are one of London's most popular art galleries, showing modern and contemporary art.
Platform3 worked in close collaboration with Unthinkable and designer Alan Woo to develop a new website for this prestigious public gallery. serpentinegalleries.org is our most recent large commission. Built in 2014 the Serpentine Galleries' website is fully responsive and employs sophisticated asynchronous loading, a variety of jquery libraries and the Serpentine's very own custom font. Features include:
Drupal

7

Online shop with integration with BrightPearl e-POS and paypal
Responsive design for mobile tablet and desktop
Image led, cutting edge design implementation
Artists' Platform to enable ongoing digital commissions/artist's interventions in website
Continuous exhibitions and events time line present to

1970

Implementation of faceted search engine Solr
Varnish caching server to boost page load time.