Religion & Place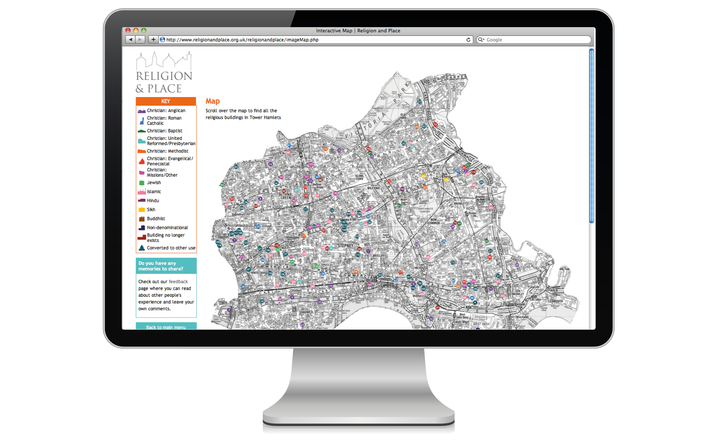 Description
In 2007, won the commission to develop a website for the Building Exploratory's project Religion & Place, a Building Exploratory project, supported by English Heritage and Arts Council England.
Religion and Place celebrates 167 of Tower Hamlets' extraordinary places of worship. The project explored all buildings used as places of workshop in Tower Hamlets with five artists and students from five schools in the borough.
The website includes a dynamic map of the 187 places of worship in London Borough of Tower Hamlets as well as educational resources.  All site content will be available in English, Bengali and Somalian.