Courtauld Institute of Art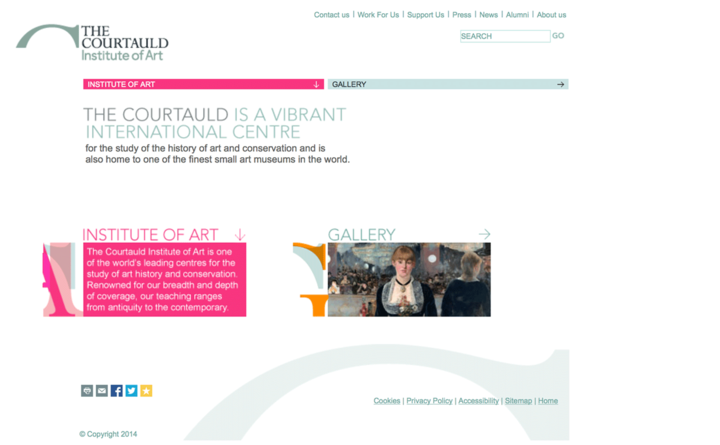 Description
The Courtauld Institute of Art is one of the world's leading centres for the study of the history and conservation of art and architecture, and its gallery houses one of Britain's best-loved collections. Located in Somerset House, The Courtauld is an independent college of the University of London.
Based on designs by Salter Baxter, we developed AA compliant css HTML pages and Dreamweaver templates for the Courtauld's web team in 2007. It is a testament to Salter Baxter's design and our skill at crafting html templates that this site still works well for the Courtauld.
In 2010 we designed and built an interactive gallery map including images, videos and virtual tours of highlights in the Courtauld Gallery collection.